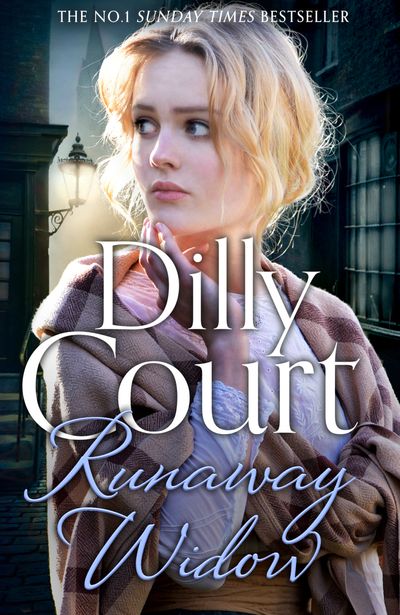 The Rockwood Chronicles - Runaway Widow
(The Rockwood Chronicles, Book 3)
By Dilly Court
Don't miss the third book in the heartwarming six-part series from the No.1 Sunday Times bestselling author Dilly Court!
After the sudden death of her husband, Patricia Greystone is left with nothing, and at twenty-four, she finds herself a penniless widow. As the youngest child of a large family, she has always been headstrong and proud – so she's determined not to return to her family cap in hand. Instead she strikes out on her own.
The dark streets of London are the perfect place to hide from the world, and Patricia makes her living singing on the streets. But the city is a dangerous place.
Without her family around her, will Patricia lose her way?
 
Book Three of The Rockwood Chronicles
Praise for Dilly Court: -
"'Feisty female characters to fall in love with in a spirited, adventurous novel" - Sunday Express
"'Dilly Court's latest novel is another page-turner that will keep you gripped to the end - 5 stars" - The People's Friend
"'As always Dilly keeps you absorbed right to the end" - Choice
"'A rollicking, fast-paced adventure with a hint of romance!" - My Weekly
"'Spellbinding . . . you just keep turning the pages" - Daily Mail
"'Perfect for Downton Abbey fans … heart-tugging" - Peterborough Telegraph